I just watched the final episode of Yu-Gi-Oh! ARC-V. And I gotta say, it was not half bad.

Yuya got to see Zuzu again, we got to see Yuri become a good guy, and Yuya got to duel his dad!

BTW, "Amazoness Empress" is finally a card now!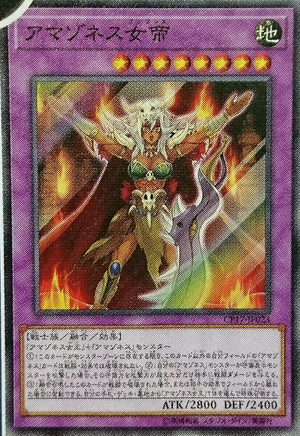 Good news for all the people running "Amazoness" Decks like myself.

And there are more cards coming in Collectors Pack 2017. So these alpha females might end up becoming Meta! YES!!